Last week:
We took a look at how branding with the intent of effectively changing your dealership's position in the mind of the consumer can frame the way your customers interact with you and approach doing business with you. Additionally there are some physical and procedural shifts you can make at your facility to better emphasize this these techniques. To take a look at last week's conversation click here.
Today with us being halfway down our journey I thought it would be good to share an article that our President, Chip Walker wrote a while back for dealers prepping for NADA. The timing on the concepts, advice and themes is perfect with us being just 5 weeks out. So without further adieu;
One of The great things about having kids and watching them grow is how much you can learn from them regardless if you want to or not. My kids tell me that "pre-game" does not mean the same thing anymore that I always thought it did. This is the week for all of us to "pregame" our trip to NADA. I know for the 10 years I was the COO for one the largest dealer groups in the midwest. I attended NADA every year. I loved shopping the event floor, doing comparative pricing, learning the latest trends in Service, software, customer retention, ETC.
Are you attending the show? Have you done your "Pre-game"?
On the dealer lots all over America we are getting ready for the spring selling season. With NADA being pushed back 60 days it allows our groups as vendors ample time to prepare for Vegas. With the show will opening at the end of the month, Vegas is setting up to be one of the best shows in years. The city offers great restaurants galore, shows, and gaming; truly something for everyone. Additionally the facility can't be beat as they make sure everything runs like clockwork.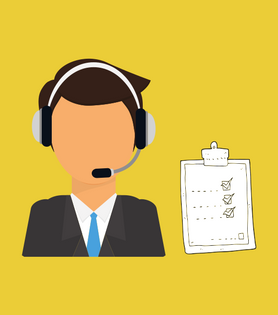 Every year when I was working on the dealer side I came ready to buy equipment for aging stores; replacing old or inefficient equipment with more energy efficient models, saving money operationally or looking for that new opportunity in a previously neglected area. All this under one roof, what more could you ask for.
Having said that, not one time did I leave the show feeling like I had seen or done all that I wanted to each year. I would work on my "pre-game" more and more each year so I could take advantage of the show better each year. I always headed to the show with some pre-set appointments, but always left lots of time to discover new stuff. Without fail, I always ran out of floor time without seeing everything I wanted to see, regardless of my "pregame"  efforts. I always one more meeting with a new vendor and a new product, I always wanted to compare one more new product with the old one we were using.
Going to NADA is a commitment in both time, money, and effort. We historically struggle when we leave our dealerships, what will I miss, it is end of the month, ETC. This year offers the additional pressure, the show is farther into the year than in recent years……more pressure.
I have always thought that NADA was the very best opportunity to step back from the day to day routine, take a deep breath, and look at our industry with some fresh eyes, attend a couple of the workshops, the dealer meetings for sure, but refresh, recharge, then head home energized and ready to go. How do I make the most of NADA?
Get your "pregame" on.
Now, my kids tell me that in today's terms pre-game means getting ready for the game/event by gathering in one place, everybody pitching in for the good of the group, then enjoy the shared bounty, and head to the game. Are you ready to get the very most out of NADA? Have you and your staff had your "pregame"? Here are a couple of examples:
1) if you're fixed ops person is attending, what are the goals for the Service & Parts departments? Assign him or her tasks for research on electronic dispatch, new oil delivery systems, more efficient ways to keep the techs in the bays and move parts to them.
2) F&I:
Are you doing menu selling? Do you want a deeper penetration of products out of the department than services? Assign goals for research in what can help that department.
3) CRM's?
I think you could have one person spend the entire show on due diligence on CRM software and CRM company. The goal here is to make the product fit your culture, not your cultural fit the product. Far easier said than done.
The take way
here is, (I have only scratched the surface) there is no better footprint for almost all product, service, vendor, topic, equipment, consultant, then the show floor at NADA. It's just all there! The greatest feature in my mind is you can walk to competitive vendors on the same equipment in 2 minutes and know that you are getting your very best deal.
Oh yes, you can make great deals at NADA. So here we are, days before the show opens, and all the automotive would is at your feet, how is your "pre-game" to make the most of the show?
Like most vendors or suppliers in the automotive world, Custom Facilities will also be an exhibitor at NADA. Look us up if you have any needs for a remodel or ground up project. If you like my articles in CBT magazine, would love to hear your feedback, if you don't, stop by anyway, I am always interested in how I can make these ramblings better for you. I hope you have a great show, and you spend quality time with your staff in your "pre-game" meetings to get the most out of the show!
(Our booth # is 4084C if your wondering) 
More next week on the road! 
Buckle Up.
For any questions or concerns please feel free to reach out to the author, Here
*Next weeks post will be up 2/16/2018 @8:00am*